ALUULA STORIES:
Camilo Uribe
"I had the easiest water relaunches of my life, it was one of the few kites that did not need to be rescued that day "
Name: Camilo Uribe
Hometown: Bahia Paracas, Perú
Current Kite Spot: Bat Yam, Israel
Favourite kiting style: Freeride/Wave
Dream destination: The Colombian coast, from Guajira to Cartagena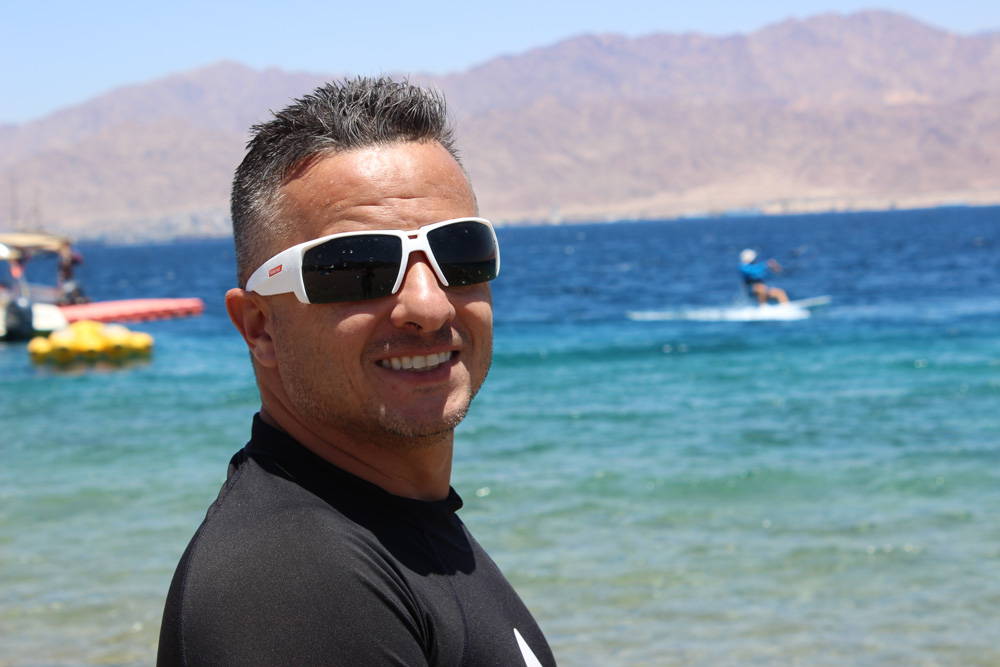 Which A-Series kite do you own and how does it suit your riding style?
I have a 10 m Roam A-Series, it is the most versatile kite I have ever owned, it's my favourite kite because it gets me on the water regardless of the conditions. It's a session saver and great for students because it's very stable and built super tough. I travel and teach in different spots around the world and it is the perfect traveling kite because you only need to bring one kite for everything and it packs up super small and light.
What's been the clearest benefit you've noticed from riding with ALUULA?
Undoubtedly, it's the combination between the light wind performance and the stability of the ALUULA fabric airframe when you are riding at the top of the wind range. My current spot has unpredictable and gusty conditions but when I go out on my A-Series I know that I can ride no matter what happens with the wind, I can have longer, safer, and more versatile sessions, I just have to switch boards, I use one kite for the entire day.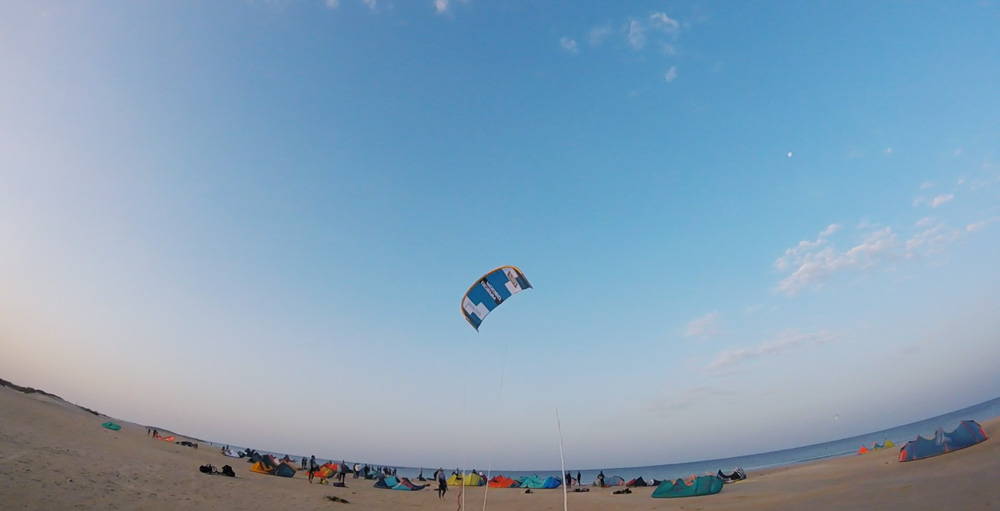 Is there one session that really stands out since you've been riding the A-Series?
My first session with the A-Series back in December is my favourite so far. In the winter season we arrange a rescue boat because we ride in offshore conditions, and we have to get up around 4:30am to be at the spot for sunrise and we usually get no more than three hours of gusty unpredictable wind but butter flat water. The wind was extremely gusty that day, going from 10 to 25 knots. Kites would drop and drift for a while
until the wind picked up or until the boat came and got them.
My new, crisp, golden A-Series Roam was the first kite in the air that day at around 10 knots, it got all the attention from the other riders that were waiting for the wind to pick up, and during the day I had the easiest water relaunches of my life, it was one of the few kites that did not need to be rescued that day, it even outperformed a couple of foil kites.
Would you say that ALUULA has improved your riding?
Yes, The ALUULA fabric is a game changer, I am definitely more confident in low wind conditions, the drift and quick turning when riding waves is unprecedented, the kite is so light that it is impossible to ride in front of it, even if you try, you can't outrun it. The low bar pressure and stability also makes for a smooth relaxed ride, you can focus more on your board skills and forget about the kite, it's responsive and follows you everywhere, just hovering at the top of the wind window.
ALUULA Composites and Ocean Rodeo have just released their 'Hybrid Light' kites, which strategically mix Dacron and ALUULA. Do you think you'll give these a go, or are you full ALUULA all the way?
Yes I will give them a go, kitesurfing is a fast growing sport, new technologies and new products are always welcome to help the sport progress even further. The ALUULA material is not only light but it also very strong and durable, I can see Hybrid Light kites performing really well in stronger and more consistent winds by taking advantage of the durability and strength of the ALUULA material for when your kite goes down in the waves or scrapes on the sand, creating an overall stronger, better performing, longer lasting and more reliable kite. I am also looking forward to the ALUULA Glide wing, I am sure that it will also be amazing. Lighter is better, that is for sure.