Here on Vancouver Island, Canada, we're far from a tropical paradise. Our island creates the perfect testing grounds to develop equipment for extreme marine conditions. Strong winds meeting cold waters on a remote, rocky, log strewn coastline is what we call home.
It's our playground, we love it this way, and it's these often unwelcoming conditions that drive Ocean Rodeo's innovation. Whether you're a recreational enthusiast or a professional mariner, you can rest assured that when the conditions slide unexpectedly into the extreme, we will have you covered…
INNOVATION THROUGH NECESSITY
Ocean Rodeo's founder, Richard Myerscough, and his lifelong friend Ross Harrington grew up first and foremost as avid adventurists. The two were active in the formative years of windsurfing, cold water surfing, kiteboarding and SUP. Never tiring or stopping to be active in the sport, and to this day proud to be riders, not investors.
Self taught and making early models of all their equipment in the 70's and 80's, Richard and Ross learned the hard way that good enough was never good enough, and continue to bring their creative and innovative outlook to every new project Ocean Rodeo sets into motion.
Richard Myerscough – Founder
As a kid, Richard competed in both sailing and windsurfing but shifted his focus entirely to windsurfing by the age of 13. The result was several world titles, a Pan Am Games medal, and the honour to race for Canada at the 1988 Olympics in Seoul, Korea.
Sponsorships and the tradeshows and promotional events that come along with them introduced Richard to the business side of sport and by age 23, retired from competitive windsurfing, Richard began his career in the wetsuit and drysuit industry. First with Scubapro Canada and then, in 1992, co-founding Whites Manufacturing Ltd, resurrecting the iconic Whites diving brand with a new focus on drysuit innovation for sport, commercial marine, and survival and military applications. By 2009, Whites was a global leader in dive and military drysuits and, as a result of this success, was acquired by The Aqualung Group in 2010.
Richard founded Ocean Rodeo in 2001 as an offshoot of Whites for the then new sport of kiteboarding, with an early focus on surface watersport drysuits, expanding in 2002 to involve Ross Harrington and the introduction of kites, boards and, kite bars.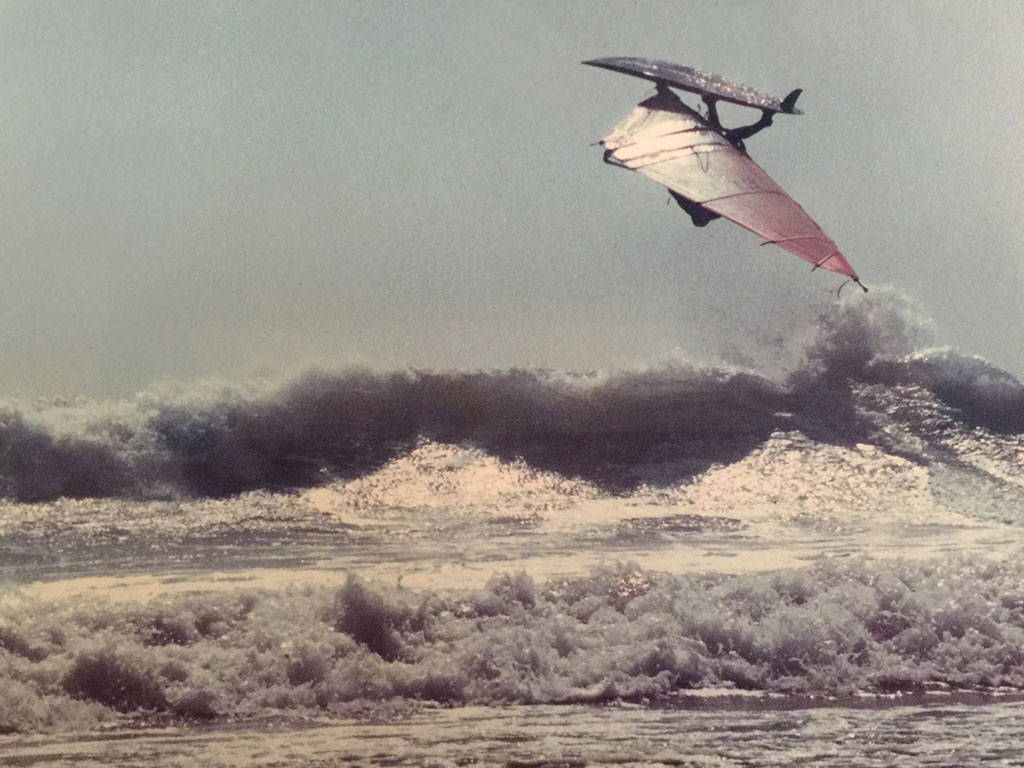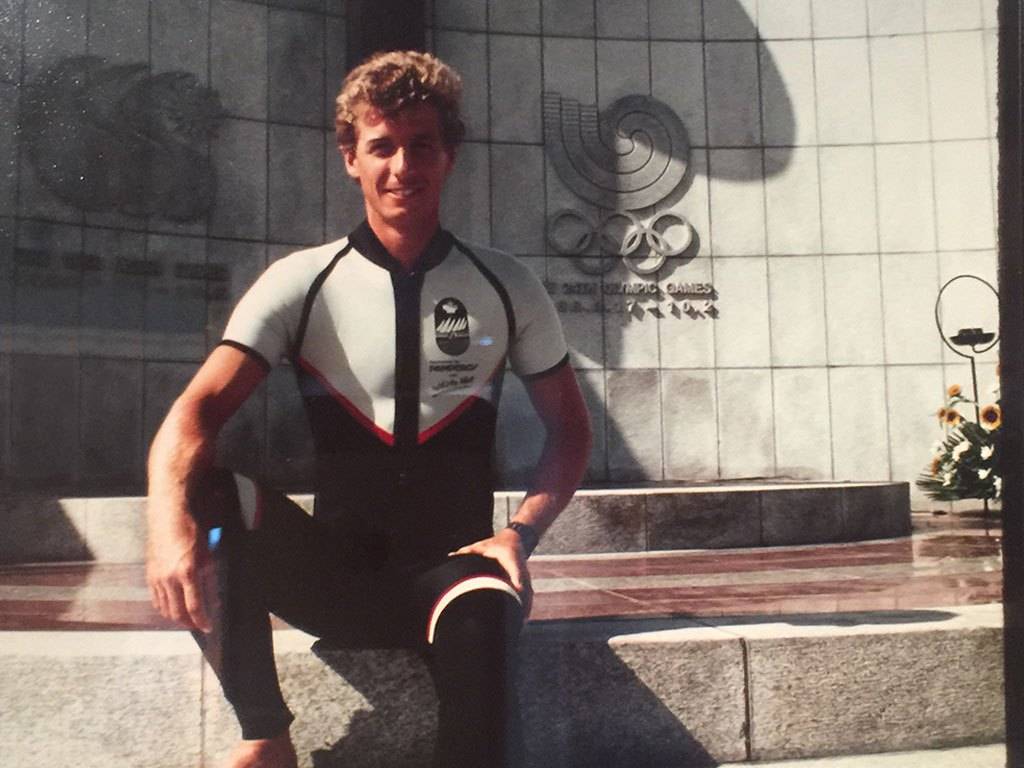 Richard Myerscough at the Olympics (1988)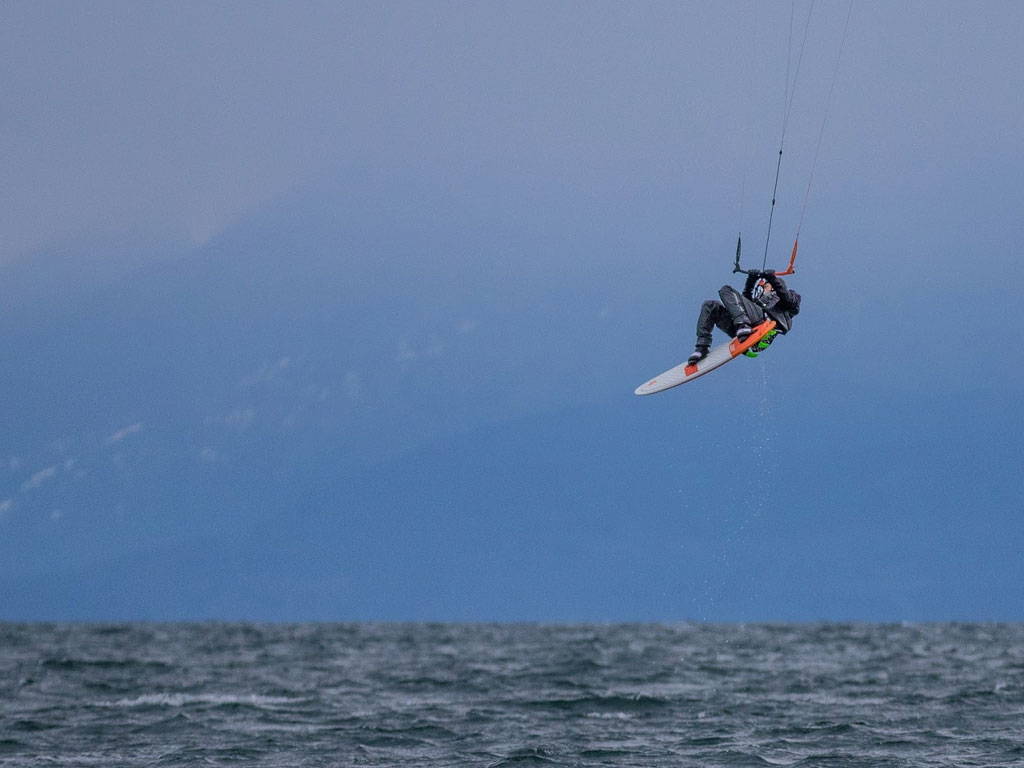 Still going strong, (2017)
Ross Harrington – Head of Design
Ross was a champion windsurfer in the 70's and early 80's and combined that passion with a love for surfing and hang gliding, setting the stage perfectly for his embrace of the new sport of kiteboarding when it emerged in the late 90's.
Ross first started designing windsurf sails in 1983 as the head of design for the Vancouver-based Windsure brand before later founding his own custom sail brand, Venturi Designs in the late 80's. Decades ahead of his time, Ross pioneered many windsurfing firsts, including the camber inducer and inset boom end, and it was from his Venturi loft that Ross designed and manufactured his first kites in 1998.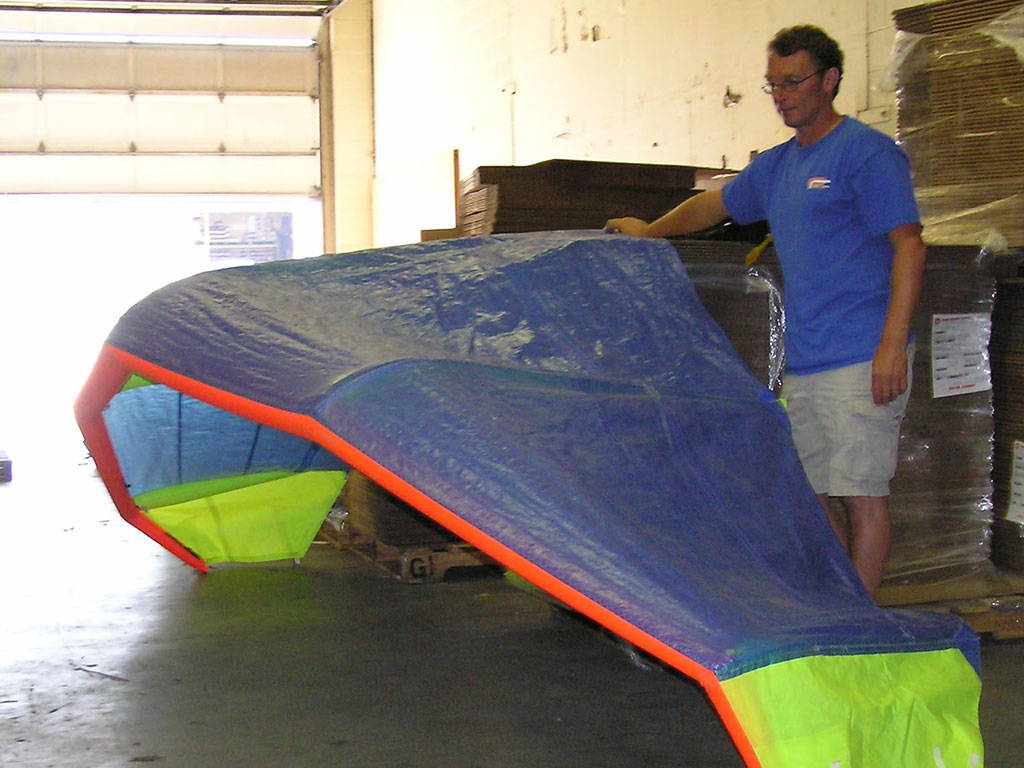 Ross Harrington showing off his 1998 garage built tarp kite (2001)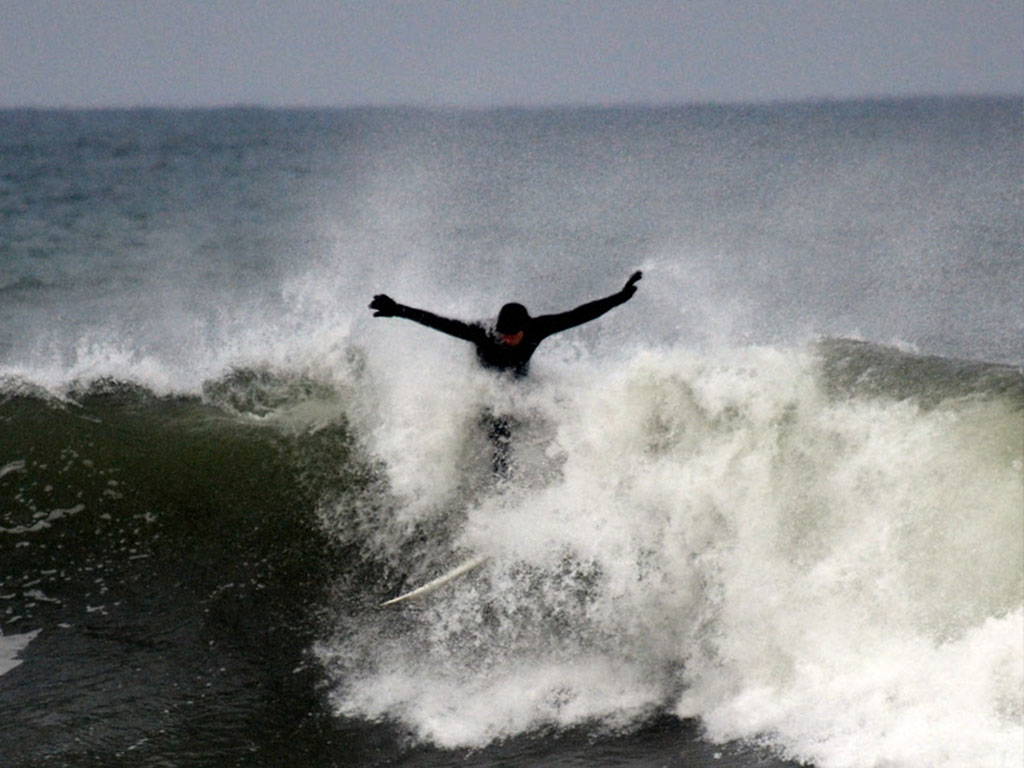 Ross still dropping in – testing a surf dry concept (2017)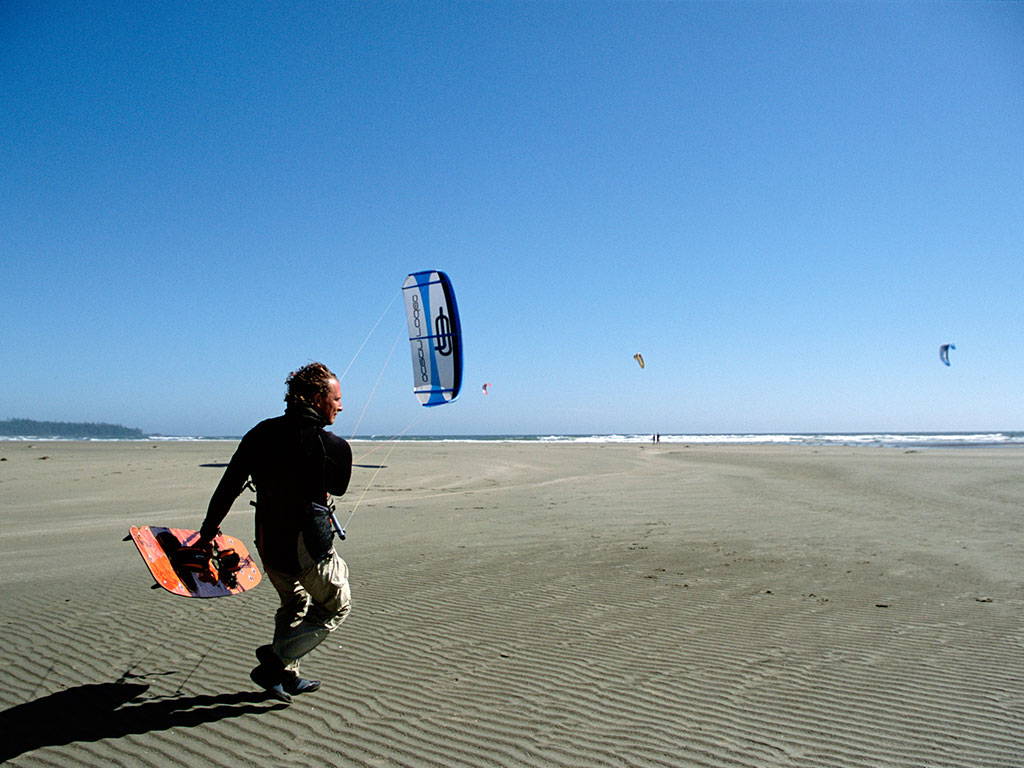 Ross gear testing in Tofino, BC, Canada (2002)
Never happy with the status quo, Richard and Ross continued to work and develop highly refined, performance-oriented equipment. Simultaneously designing equipment for those pushing the sport's boundaries and helping those coming into the sport with an ever evolving lineup of intuitive, easy to use designs.
Ocean Rodeo is a silent pioneer in the sport. Here are just some of the major breakthroughs we developed:
The world's first flexible kiteboards (2002); First ever Dacron reinforced kites (2002); Constant curve leading edge kites (2002); The Mako line of deep concave kiteboards (2003); Go-Joe leashless board recovery (2004); Drysuit Standby Mode (2012); The introduction of back line trim control (2016).
While the company has grown significantly from the early days of 2001, its commitment to performance, safety and innovation has never wavered. 15 years later, Richard and Ross are still fully immersed in the design and development of all Ocean Rodeo products but are now surrounded by a community like no other. They are proud that those who choose Ocean Rodeo are those with the same ambitions, and determination to explore the world as they did. A community of many, Ocean Rodeo stands beside our supporters and not over them. Providing comfort that our product changes and growth comes from the experience of the explorer.